The Process of Turning Antlers into Art

Tim uses a lathe doing a process called turning. Turning is a material removal process that rotates the workpiece against a cutting tool. Turning can be done using many materials such as acrylic, wood, or even metal. Antler is one of the most challenging to work with because of its dual hardness, the inner core is soft, while the outer material is hard. The beauty of turning antler is no two are the same, from the curvature to the colorization. Tim produces some very unique pieces that can be used every day in your sewing room or displayed as a true piece of Alaskan art.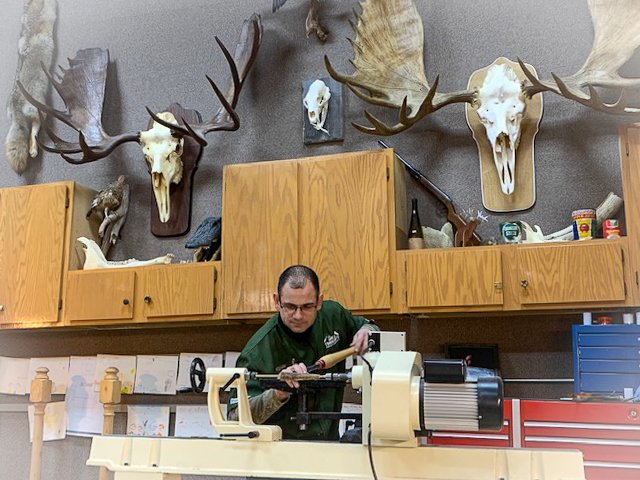 Tim Hanson in his workshop turning a piece of antler.